36V intelligent brushless aluminum cheap electric mountain bike china bicycle
Electric bike near me–Every detail is perfect, whether it is entry-level or high-end field, our A6AH26, set the precision quite high and invest more than the average level of research and development. Have amount of frame in stock now, support OEM orders. Awating your feedback.
36v brushless motor
HOTEBIKE equipped with 36V 250W brushledd motor, it is a normal power motor, but it is enough for our daily commuting. High effiency 80%, which save your energy when riding. And low noise ≦60dB, you hardly hear the sound on your daily riding.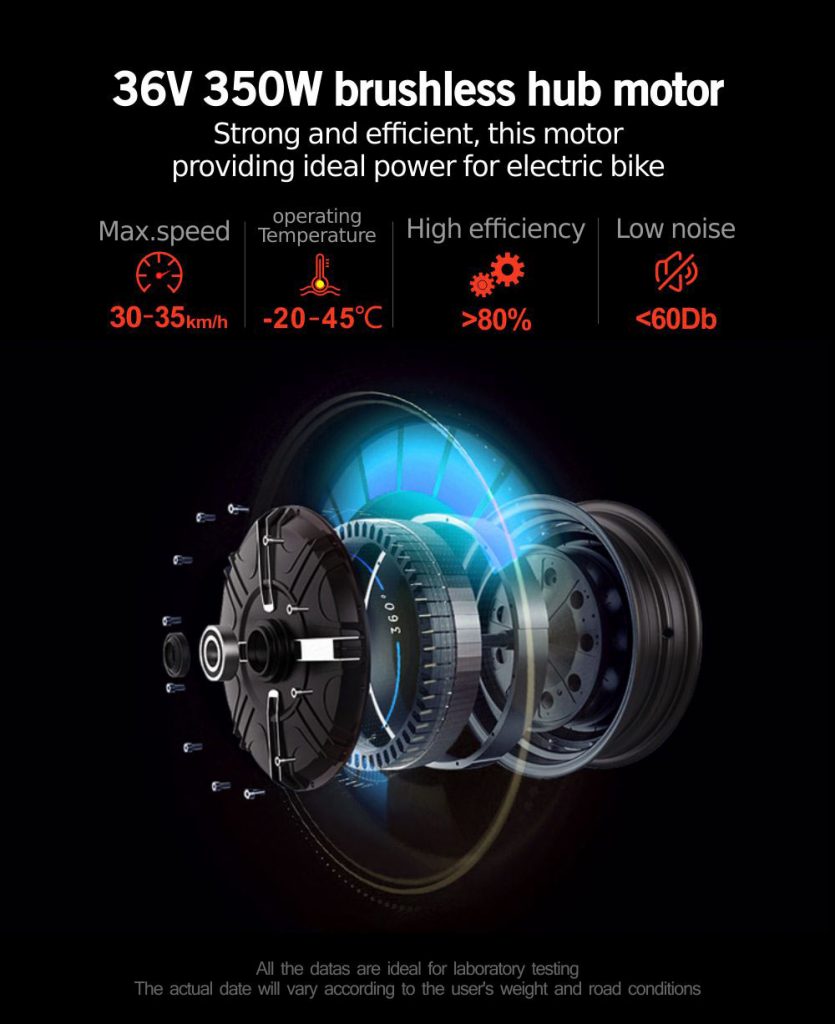 Hidden battery 36V 10AH
Good disign of hidden battery, which looks like a normal bike if you don't watch clearly. And the battery is quick-released, waterproof meanwhile, which means you can ride it in a rainy day witout worries.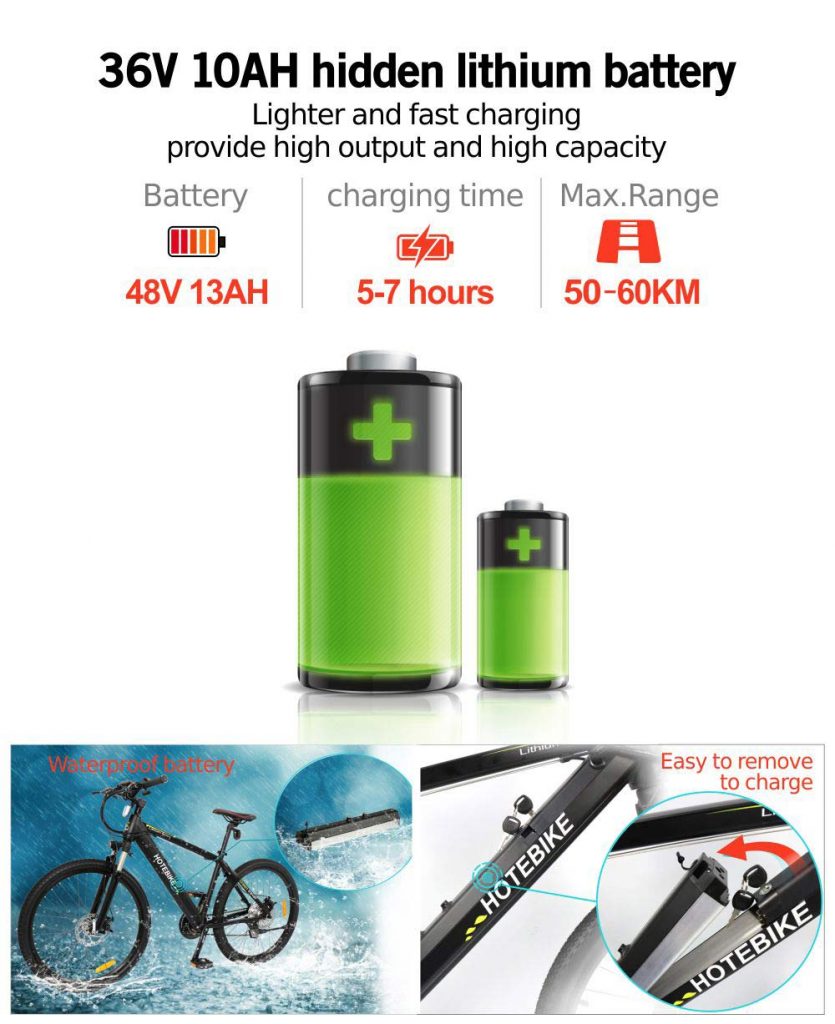 R&D aluminum alloy frame
Classic aluminum alloy frame, own mold, independent development, paten design.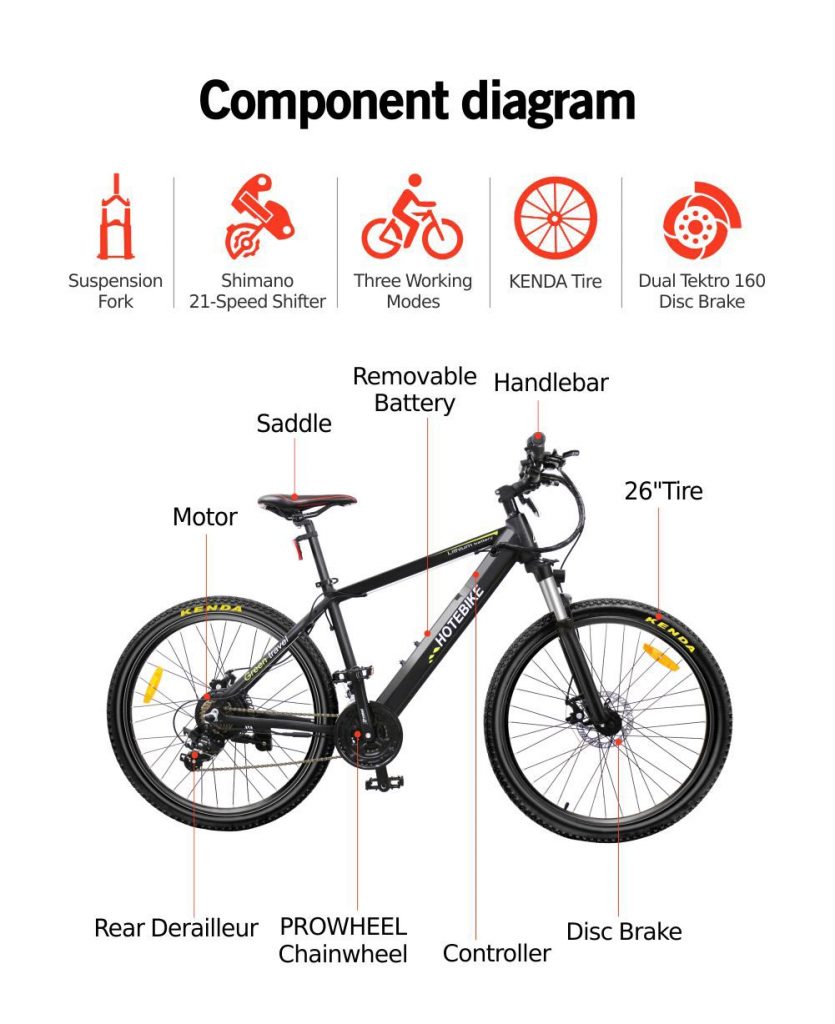 3W LED headlight
For each rider cycling safety at night, a bright front light is necessary. This bike equipped with a 3W front light with more than 80km lighting range. Also with a USB charging port 5V 1A, providing power for your mobile phone when powered off.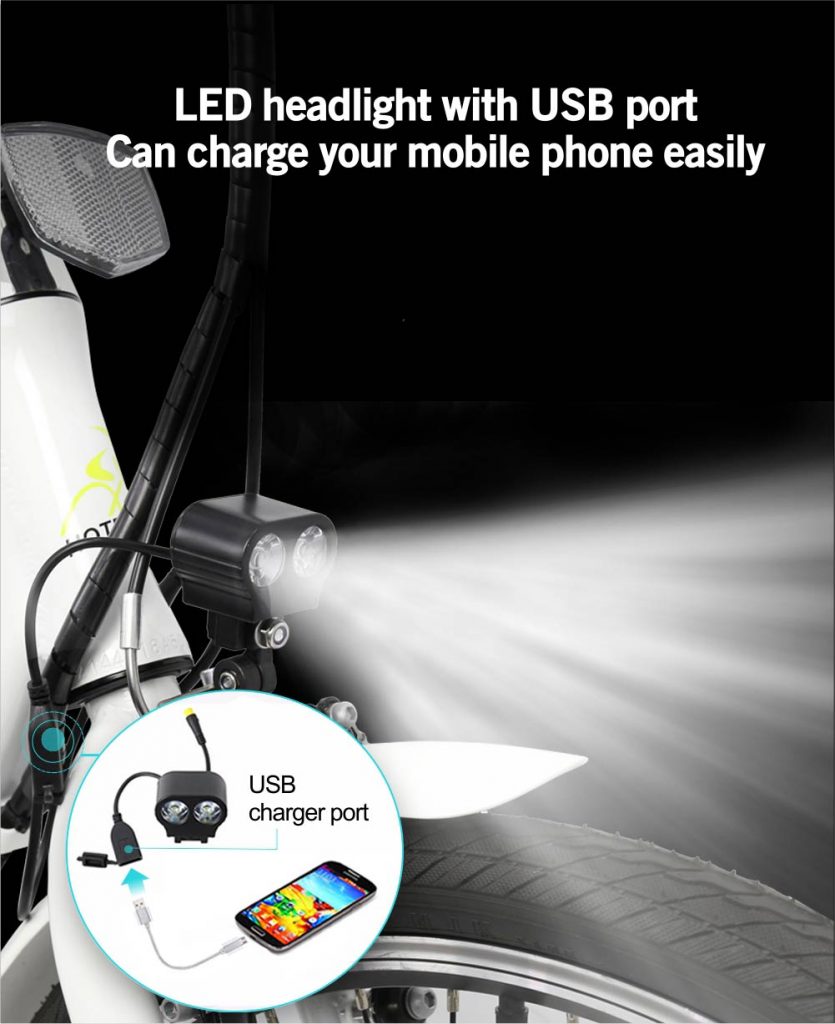 Dual 160 disc brakes
160 disc brake provides stronger braking force on front and rear wheel. Whether downhill or daily riding, it can brake the bike efficiently when press bike's levers.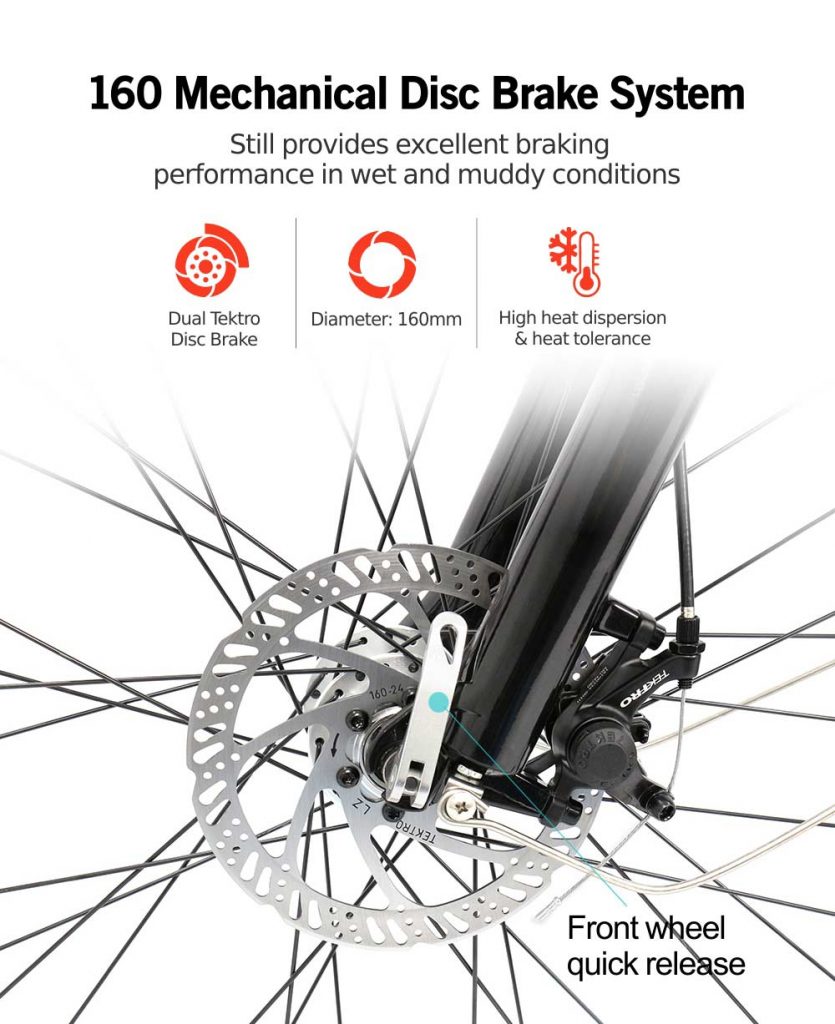 Waterproof LCD display
Big screen LCD display, showing speed, power and so on…  It is multifunction, you can change the speed by presing the button, choose the best levle that suits you.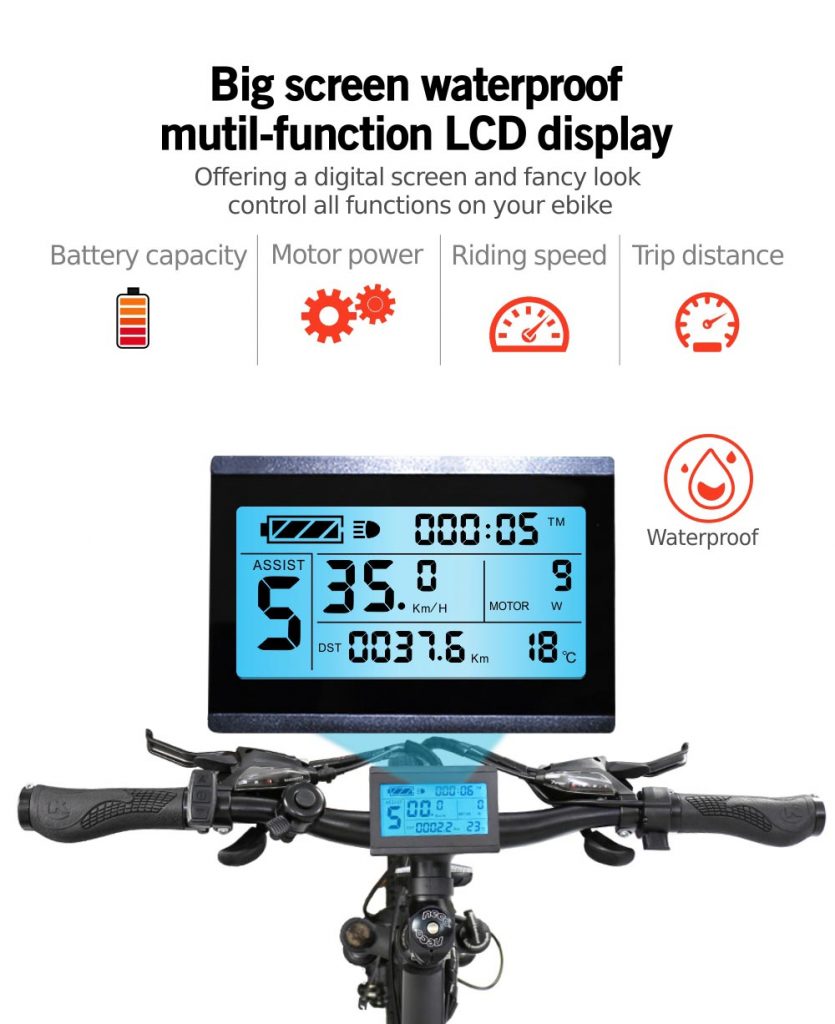 More information about the electric bike, you can visit out website www.syebike.com or offcial store to buy it https://chebike.en.alibaba.com/. If you want to OEM, please leave your message below.